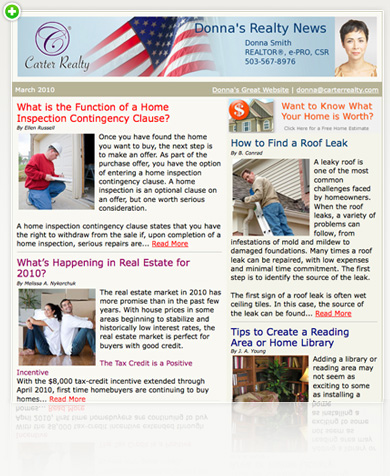 The Monthly Real Estate Email Newsletter
We take the work out of creating interesting and timely content for your monthly real estate newsletter. Each month your newsletter template is updated with new real estate or homeowner related articles.
Custom Article Editor
You can use the custom editor to create content and even include photos and links. And you may delete prewritten articles from your template.
Add Four Featured Properties
Showcase up to four of your current featured properties and provide a link to the MLS or your website.
Comparative Market Analysis
Add a link to an the CMA on your website.